Today I got my housing assignment via email!!! I am excited but nervous because I apparently can't look it up on Google Maps because I don't understand how addresses work yet. However, my host family lives in/on? Minamisuna in Koto-ku, a special ward of Tokyo, and it looks like my daily commute (walking and train) will be about an hour, which is pretty good for Tokyo. Here is information about Koto-ku in electronically-translated English:
http://www.city.koto.lg.jp/language/lang-eng/index.html
http://www.japaneselifestyle.com.au/tokyo/koto.htm
http://en.wikipedia.org/wiki/Kōtō,_Tokyo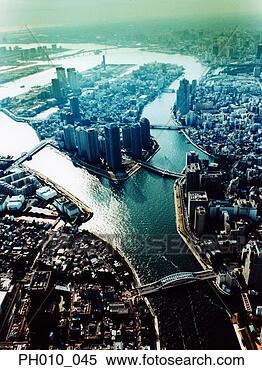 Apparently it looks like this! I will take photos when I get there, although probably not from this angle. :)
My host family consists of a couple and an 8-year-old son! No pets or smoking. The name seems to be Namiko Moriyama (first then last). I must get used to saying Moriyama-san or I wonder if they will let me call them Mom and Dad. :D
Haha, there are only three boys on my trip, 13 students in total.
Here are special dates for my trip, on the schedule I received:
June 2-4: Orientation
June 5: Meet host family and depart to house
June 7: Classes start, generally 9-12:30 every weekday then free time, with exception of a few cultural activities
June 12: first real weekend, dinner with Saaya!
June 14: Kabuki after class
June 17: visit elementary school!!
June 18-20: Visit Nikko, Japan on school field trip
June 25: Visit famous Ghibli museum of anime
July 2: Tea Ceremony after class
July 3: Kamakura day trip
July 8-11: Long weekend! MT FUJI TIME
July 19: Holiday, I wonder what I will do!
July 23: Sayonara party
July 25-Aug 1: I leave my host family's house to travel with Yuwa. :)
Aug 2: I fly back to NYC (leave Tokyo at 6pm, arrive in NYC at 6:05pm, haha)
SO EXCITED.
PS: Did you know that Koto special ward has 28,671 people per square mile? Holy crap!!
PPS: This blog will include many exclamation points and smiley faces.